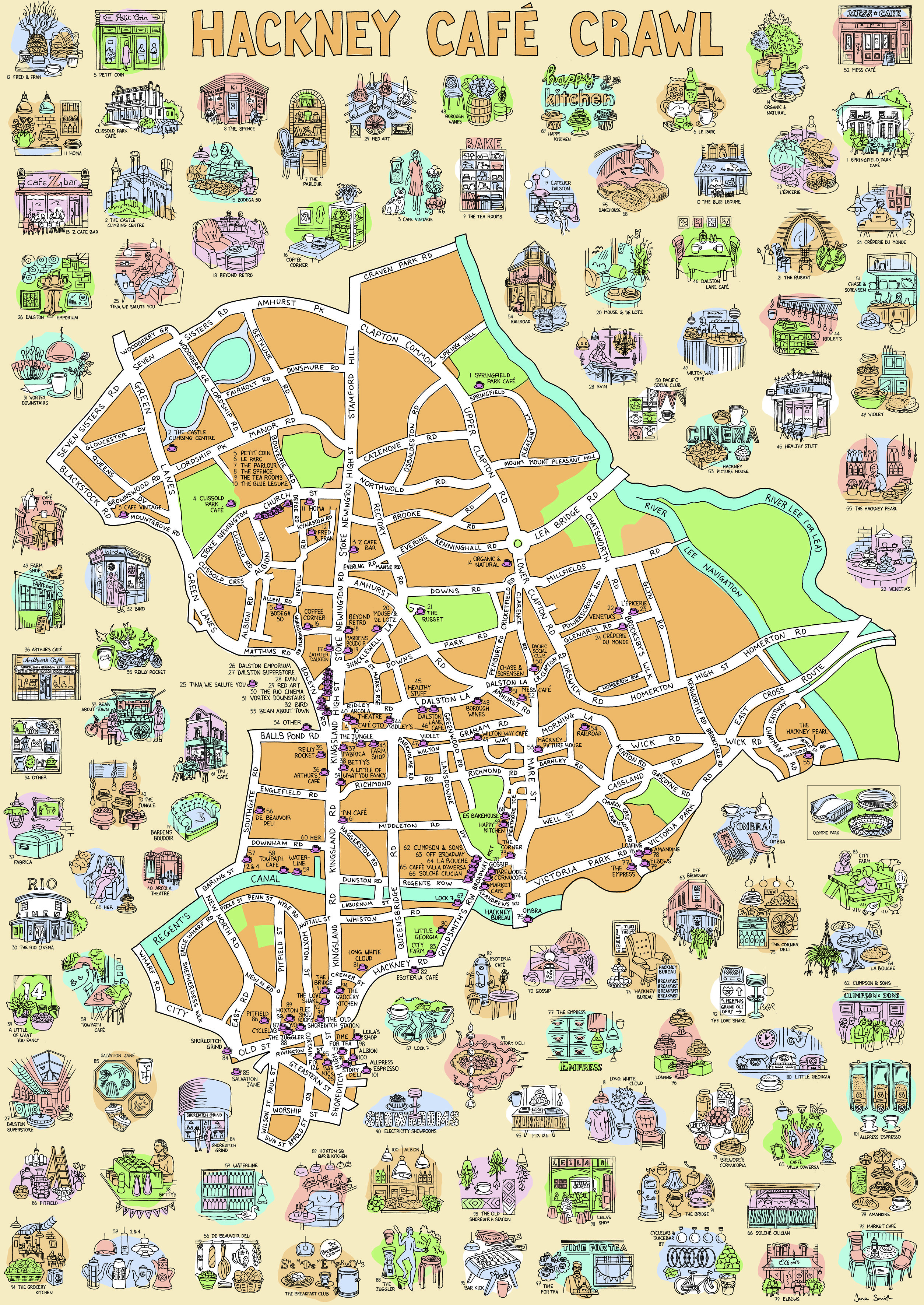 See my giant new maps at Mapping the Change – an exhibition at Hackney Museum – 17 May to 15 September 2012.
http://www.hackney.gov.uk/mapping-the-change.htm
This map is for sale as a signed A2 poster for £5. Contact me for details. Maps can be bought from various coffee shops in Hackney or direct from myself. I am in Dalston and can hand deliver locally, otherwise will have to charge for postage. Contact me for details.
janeillustration@blueyonder.co.uk     07905 350383       www.janeillustration.co.uk